Drought in Cuba affects production of 87 thousand tons of rice
Submitted by: Juana

12 / 15 / 2015
---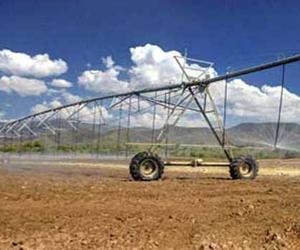 ---
The intense drought this year in the country will prevent the production of some 87 000 tons of rice destined to be consumed by the Cuban population, according to the plan of 2015.
Lazaro Diaz Rodriguez, CEO of Grain Agroindustrial Group of the Ministry of Agriculture, said that because of that situation, they can only harvest 165,000 tons of the 252,000 planned.
He said the sector works in order to recover itself in the coming years, for which the conditions that ensure the amount of water needed for the crop and prevent these problems occurring again are being created.
We must also improve the efficiency of the whole process, in order to achieve better yields and thereby increase production of the cereal in the country, the official noted.
Diaz Rodriguez stated that producers, technicians, specialists and directions of the business units are making a great effort to collect as much rice as possible, so today the work of harvest continues.
He reported that during the last days this task was paralyzed in the west of the country, by the occurrence of heavy rainfall.
We have also suffered this year from the lack of spare parts for the harvest equipment, he added.
source: www.cibercuba.com
---
Related News
---