Guantanamo hosts World Peace Council Session
Submitted by: Juana

11 / 20 / 2015
---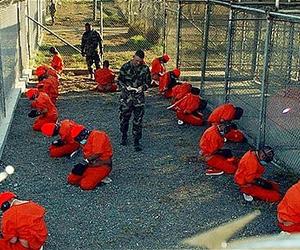 ---
The Executive Committee of the World Peace Council is meeting in the eastern Cuban city of Guantanamo.
The committee session paves the way for the 4th International Seminar for Peace and the Elimination of Foreign Military Bases to be held here November 23 to 25 with the participation of pacifists from many countries, PL news agency reported.
The seminar has been held every year since 2008 in the Cuban province, where the US maintains the oldest military bases of that country in the world, despite the claim by the Cuban people of that territory illegally occupied by the US facility.
Particular of this event is the fact that it is the first to take place after Washington and Havana reestablished diplomatic relations and the US delegation will be the largest among other groups to attend.
The return of the Cuban territory occupied by the naval base is a major demand by the people of Cuba since the triumph of the Revolution and it is a key element on the agenda towards the process aimed at normalizing relations between the United States and Cuba.

source: www.cibercuba.com
---
Related News
---