US Congress approves bill to keep Guantanamo prison
Submitted by: Juana

11 / 12 / 2015
---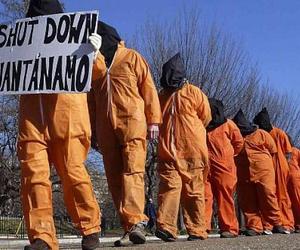 ---
The US Congress approved yesterday a bill of 607 billion dollars which prohibits transfer of Guantanamo detainees to US soil.
The Senate vote, which hampers the initiative of President Barack Obama to close the prison in Cuba, adopted (91 in favor and 3 against) a revised version of the so-called National Defense Authorization Act (NDAA), which has already received approval of the House of Representatives last week, also by a large majority of votes.
The remake of the NDAA will be signed by Obama, as reported yesterday the White House spokesman Josh Earnest in his daily briefing.
There are some provisions in the law that are "important" to protect the country, but the decision to sign the text "does not reflect a change in our position" on the need to close Guantanamo, explained Earnest.
Closing Guantánamo is a pending promise of Obama going back to his first campaign in 2008, but from the start has run into opposition in Congress, especially among Republicans, who reject the transfer of prisoners to prisons inside the US.
source: www.cibercuba.com
---
Related News
---