Cuba suffers the most severe drought of the last 115 years
Submitted by: Juana

09 / 08 / 2015
---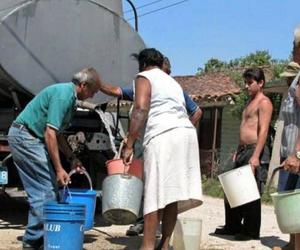 ---
From September 2014 to last August, Cuba has suffered a drought that has affected 75% of its territory. Of this percentage, 25% was classified as weak drought, 26% as moderate drought, but about a quarter are considered severe to extreme, said Weather Center. All this makes this dry period the most severe that Cuba has suffered in the last 115 years.
The most affected municipalities are located mainly in the east of the country and Pinar del Río.
One of the factors that have contributed to aggravate the situation has been the continuity in time of the absence of precipitation. The situation, meanwhile, does not seem to change significantly in the coming months due to the "significant shortage" of rains on the island, even in a period like this, where cyclones and storms of the season usually leave enough rainfall.
source: www.cibercuba.com


---
Related News
---