New York Times calls for expedite release of prisoners in Guantanamo Bay
Submitted by: Juana

08 / 01 / 2015
---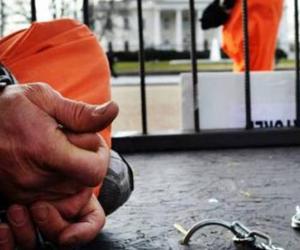 ---
America should expedite the release of prisoners from the prison in Guantanamo Bay, in eastern Cuba, whose release was authorized, but is pending, The New York Times said.
This would enable the administration of President Barack Obama rectify a legal farce that began over 13 years ago when the first detainees arrived at the prison, created under President George W. Bush for the purpose of evading the American constitutional and moral restrictions, says the editorial.
Of the 116 prisoners remaining at Guantanamo prison, lawyers for a dozen of them filed petitions for habeas corpus.
According to the New York Times, the judges could approve the release without having to rule on the internals of each case or federal regulations governing detention, which could accelerate the departure of some of the 52 authorized individuals.
The promise made by Obama after starting his first term in 2009, to close the Guantanamo prison, was blocked by Republican lawmakers, and also by the Secretaries of Defense who has had the president, including the current one, Ashton Carter concludes the Times.
source: www.cibercuba.com


---
Related News
---