Cubans may not apply for asylum in the US embassy in Havana
Submitted by: Juana

07 / 24 / 2015
---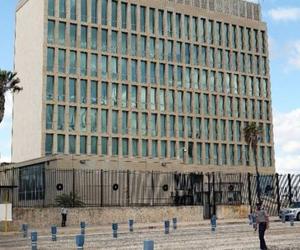 ---
Since July 20 experts, journalists, citizens and commentators have been analyzing the consequences of the reopening of embassies. One of the most controversial has been the possibility that Cubans could apply for political asylum in the US consulate in Havana. After Congressman Mario Diaz-Balart claimed that it was possible, the Department of State itself has been forced to issue a statement denying that Cubans can apply for asylum in the Cuban Embassy in the United States, thus putting a little light in all this fuss that has generated.
United States does not believe that its embassy is an extension of its country, so this would not be one of the places where Cubans could seek asylum.
There are not protocols or mechanisms in the Cuban Embassy established for this purpose. With this it is resolved and clarified that Cubans could only apply for asylum in the US territory.
source: www.cibercuba.com
---
Related News
---