Almost 35 thousand Cubans could be deported to Cuba
Submitted by: Juana

07 / 23 / 2015
---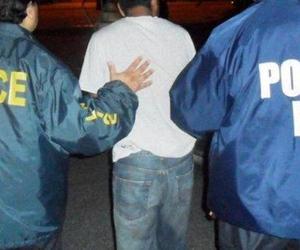 ---
Several media have drawn attention to the 35 thousand Cubans living in the United States, who have deportation orders for various crimes. According to the US Immigration and Customs Enforcement, ICE, of the 35.106 Cubans in this situation 162 are detained and 34 944 released. Of this amount, about 25 000 are considered priority cases because of their criminal history.
Nineteen House Republicans led by Tennessee Diane Black, concerned about the danger to US security that these people represent, sent a letter to President Barack Obama a few days ago to try that the government of Cuba accept around 21,000 considered more dangerous by the gravity of the crimes committed or recurrence in them. The main concern is that these people are in the street, as the Supreme Court overruled their administrative detention once their sentences were fulfilled.
So far, Cuba has accepted specific repatriations, but it is expected that with the restoration of ties between the two countries this may change and repatriation can be regulated.
source: www.cibercuba.com


---
Related News
---