Obama visits La Ermita del Cobre, symbol of Cuban exile in Miami
Submitted by: Juana

05 / 29 / 2015
---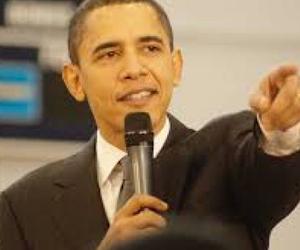 ---
The US president, Barack Obama, unexpectedly visited today La Ermita de la Caridad del Cobre, symbol of the Cuban exile community in the process of restoration of relations between the two countries.
Obama, who has been two days visiting in Miami, was in the chapel for about ten minutes and Father Juan Rumín Dominguez explained him the contents of the wall of the altar, portraying famous characters in the history of Cuba such as José Marti.
"The president is visiting La Ermita de la Caridad del Cobre in Miami to pay his respects to the Cuban-American diaspora who prays here", said Bernadette Meehan, spokeswoman for the National Security Council of the White House.
"Miami is a demonstration of what the Cuban people can achieve", Obama said in December.
La Virgen de la Caridad del Cobre is the patroness saint of Cuba since 1915. Its figure is in a chapel in the city of Santiago de Cuba, in the southwest of the island.

source: www.cibercuba.com 
---
Related News
---