Cuba will not grant more scholarships of medicine to Honduran students
Submitted by: Camila

11 / 07 / 2014
---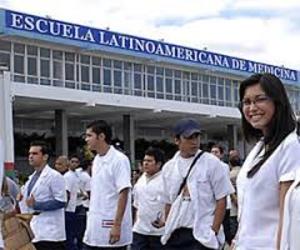 ---
The Cuban government suspended the scholarships granted each year to Honduran youth to study at the Latin American University of Medicine (ELAM) in Havana. Sergio Oliva, ambassador in Tegucigalpa, said the economic situation does not allow the program to continue.

"At the time we had 50,000 foreign students in a small country like ours it's almost impossible," said the diplomat. It was unclear if the Cuban government will extend the measure to students from other countries.

After Hurricane Mitch in Central America in 1998, Havana awarded 300 scholarships each year to Honduras to study at ELAM.

Oliva said that Cuban medical brigade will continue in Honduras, composed of 180 doctors that are distributed in various regions of the Central American country.
---
Related News
---