Self-Help Title for the Elderly Presented at Havana''s Book Fair
Submitted by: lena campos

02 / 21 / 2014
---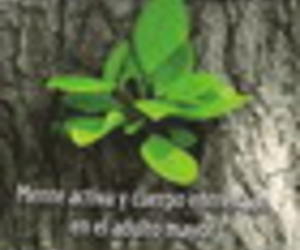 ---
Doctor Alfredo Ceballos Mesa defined his third book, entitled "Renacer" (Revival) as a self-help and training text for the elderly, presented at the 33rd Cuba 2014 International Book Fair.
Dedicated to people that are 65 and older, the book includes pieces of advice and exercises that improve the functions and skills of those people, posture, body balance when walking, increasing respiratory capacity and relieving muscular pains, said Ceballos, expert of second degree in orthopaedics.
He said it includes exercises for coordination, devoted to stimulate the brain, get it out of the routine and train it, to achieve new neuronal connections and increase mental capacity, others to control balance and improve the way to walk and avoid falls and their consequences: wounds and fractures.
The book, published by the Women's Publishing House is oriented to health and physical and mental welfare of the elderly, starting from the need to offer tools to that population group that needs to improve their everyday lives, said editor and writer Nerys Pupo.
"Reviving" is divided into four sections: exercises for upper limbs, body balance, memory and forgetfulness, and everyday-life activities.
An important advice in the last chapter is loneliness of the elderly people.
Ceballos recommends remaining as the stars of their own life and physical and psychological health. He advices reading, participating in games or associations and seek appropriate solutions for problems.
"Try always to get up and not to neglect the physical aspect. Try also not to stop thinking, creating and being and feeling yourself useful," the text proposes.
Source: Prensa Latina
---
Related News
---