LatAm, Carib Foreign Ministers for Regional Unity
Submitted by: admin

07 / 05 / 2010
---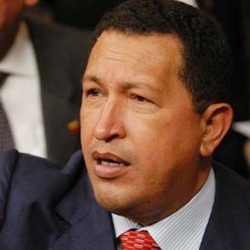 Caracas, Jul 4 (Prensa Latina) Foreign ministers from Latin America and the Caribbean agreed to create a unified forum to perform in Caracas until the July 5, 2011 regional summit, President Hugo Chavez stated.

  The statesman said Chile will later assume the secretariat, in view that the coming summit will be held in the capital of that country in 2012.

After attending a foreign ministers'meeting here, Chavez noted that is the way to make up the so-called Community of Latin American and Caribbean States.

The proposal is to create a regional organization that brings together Latin American and Caribbean countries without the participation of the United States and Canada, an initiative that according to Chavez seeks to guarantee full independence.

The first line is the economic model that seeks leave behind the former marked by inequalities, what has become the most unequal continent of the planet.

The second line is aimed to the millennium goals, the struggle against poverties, and the third is the energy issue.

The unitary willingness was ratified in the meeting, stated the Venezuelan president, who confirmed a coming visit to Venezuela of Ecuadorian President Rafael Correa, and his working trip to Uruguay and Argentina on August.

By: Ileana Ferrer Fonte    
Source:PL
---
Related News
---