Cuba says hunger striker in danger of dying
Submitted by: admin

07 / 04 / 2010
---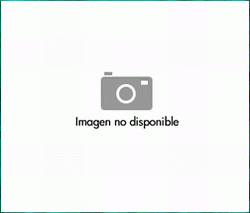 HAVANA – Cuba's state-run media said Saturday that an opposition activist who has refused food and water for 129 days has actually gained weight due to intravenous feeding, but that he has suffered a blood clot that left him "in danger of potential death."

The Communist Party newspaper Granma reported that Guillermo Farinas is conscious and stable but could slip into grave condition at any time.

It quoted Armando Caballero, head of intensive care at Arnaldo Milian Castro University Hospital in the central city of Santa Clara, where Farinas has been treated since March 11.

"We are pushing the limits (of Farinas' health), now more than ever," Caballero said.

The Granma story, which detailed doctors' efforts to keep the hunger striker alive, filled two of the newspaper's eight pages. It follows Spanish media reports that self-described "dissident" doctors close to Farinas say he has taken a turn for the worse and could die at any time.

Caballero told Granma that doctors have battled several blood infections in Farinas and that last week, he suffered a blood clot, as well as an additional infection.

There is danger that clot could interrupt blood flow to his heart and kill him, Caballero said. "We have seen discreet improvement, although we can't say that this rules out more serious complications."

He said Farinas gained between 9 and 13 pounds since arriving at the hospital, going from 140 pounds to between 149 and 152. He also told the paper that Farinas has watched the World Cup on television in his hospital room.

Farinas has a phone in his room, but was unavailable for comment Saturday. His mother Alicia Hernandez, herself a registered nurse, said Granma had not misstated the facts, however.

"He has maintained basic nutrition levels," she said in a phone interview, adding that doctors "are doing everything they can."

President Raul Castro has said that Cuba will do all it can for him, but that if he dies it will be his own fault.

By WILL WEISSERT, Associated Press Writer
Source: news.yahoo.com
---
Related News
---