Chamber raises stakes in Cuba travel ban
Submitted by: admin

06 / 30 / 2010
---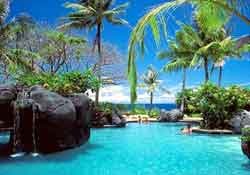 Business associations are raising the lobbying stakes on legislation that would remove the American travel ban and boost U.S. farm sales to Cuba.

In an unusual move, the U.S. Chamber of Commerce in a letter to House Agriculture Committee members warned it could score House floor votes on the bill that the panel is marking up Wednesday. Such letters typically aren't sent until a day before a floor vote.

"It sends a signal how seriously we are taking the bill," said Patrick Kilbride, the Chamber's director of the Americas office. "This just has been considered by the Chamber as fundamental to its advocacy message of free enterprise."

The Chamber has been a longtime advocate of opening up trade with Cuba, believing it will boost U.S. business. It argues the trade embargo has been a failure

In the letter from Bruce Josten, the Chamber's chief lobbyist, the group says it will consider scoring votes on the measure if it reaches the floor.

Since 2007, the Chamber has only sent two other letters to lawmakers on Cuba-related legislation. Neither included language indicating the Chamber planned to score votes.

Chamber officials said there simply have not been votes in the full House or Senate on bills dealing with Cuba for several years that rose to the level of a priority vote for the trade association.

The U.S. trade embargo has been on Cuba for 50 years, and lawmakers opposed to the policy have had little success in opening it up.

Political action committees affiliated with Cuban-Americans have been active in supporting the embargo, and have given campaign donations to members on both sides of the aisle.
 
The U.S.-Cuba Democracy Political Action Committee gave more than $73,000 to candidates and other political committees in the first quarter of 2010, according to Federal Election Commission records.

Prominent congressional supporters of the embargo include Sen. Robert Menendez (N.J.), a Cuban-American who chairs the Democratic Senatorial Campaign Committee.

The bill being marked up Wednesday has 62 sponsors, including Rep. Collin Peterson (D-Minn.), chairman of the House Agriculture Committee.

The legislation would lift a travel ban to Cuba and loosen financial restrictions on transactions between Cuban and American banks, which should help boost U.S. farm exports to Cuba.

Peterson said he was confident the bill would move out of his committee, but the legislation will face a tougher vote on the floor.

In supporting the bill, Josten cited a March 2010 study by Texas A&M University that says easing restrictions on U.S. agricultural exports to Cuba and lifting the travel ban could be an economic boon.

According to the study, loosening export and travel restrictions to Cuba could spark $365 million in sales of U.S. goods and create 6,000 new jobs in the United States, leading to a $1.1 billion economic impact.

Other business groups are also gearing up their lobbying operations to support the bill.

On Tuesday, the National Foreign Trade Council and USA-Engage, two pro-trade business associations, sent a letter to House Agriculture Committee members urging them to support the bill,and they plan to score votes on the bill if it reaches the House floor.

The National Farmers Union sent a letter to committee members on Monday urging lawmakers to support the bill and warning votes on the floor would be scored on the House floor.

By Kevin Bogardus - 06/29/10 08:08 PM ET
Source. thehill.com/business-a-lobbying
---
Related News
---