Joe Garcia urges permanent ban on off-shore drilling in Florida
Submitted by: admin

06 / 15 / 2010
---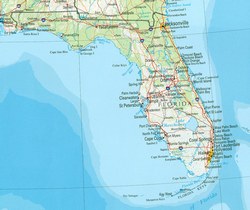 Over 1,300 Floridians have already signed our petition urging Gov. Crist to call an emergency legislative session to permanently ban offshore drilling in Florida.

Last Thursday, I saw first-hand the economic impact the BP oil spill has had on our community.
After meeting with small business owners in Collier, I was deeply touched by stories of how the spill is directly affecting our state's already rippled economy—stories of cancelled home rentals, declining home values and potential job losses in the thousands.
Florida's families shouldn't bear the economic costs of an oil spill.

Just last year, Tallahassee politicians, like our opponent, voted to allow oil companies like BP to drill just 3 miles off our pristine shores. The BP spill originated over 500 miles off our coast. Imagine if Tallahassee politicians had their way.

I'm running for Congress to bring South Florida the new leadership it deserves, and delivering this petition to Gov. Crist is a first step in that direction.

My vision for South Florida doesn't stop there and opposing drilling off our coasts isn't enough. We need to invest in renewable energy sources like wind and solar energy to wane our country off its addiction to unsustainable fossil fuels that only damage the ground we extract them.

Join me in the fight to keep our waters safe and protect Florida from the Tallahassee politicians that would allow rigs to be built within plain sight.


By: Joe Garcia

Source: WALTER LIPPMANN
Los Angeles, California
Editor-in-Chief, CubaNews
http://groups.yahoo.com/group/CubaNews/

---
Related News
---