Experts Suggest to Expand Solar Energy Use
Submitted by: admin

04 / 08 / 2010
---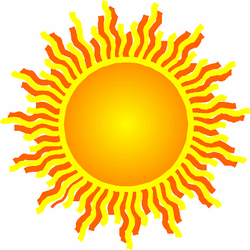 Cuban and foreign experts proposed to spread the experiences of the so called territorial solarization project that tries to use the solar energy sustainably.
Such aspiration had the opening ceremony of the 9th International Workshop on the Promotion of Renewable Energy in the Cuba (CUBASOLAR), in which will take part more than 100 delegates from 12 countries, according to the Cuban News Agency (ACN).
The EUROSOLAR Vice President, Doctor Enrico Turin, gave a masterly conference, in which he recalled that life in would finish in the world, if the current energy sources continue being used in such great quantities.
Turin highlighted that the solar sources are completely clean, diversified and decentralized; there are greater number of them for every region and people can use them better.
The president of the Cuban Academy of Sciences, Doctor Ismael Clark recalled that according to the UN Millennium Goals it is not possible to reach a sustainable development with the current global consumption models.
The workshop that began on Monday and will last until Thursday will include visits to the Camilo Cienfuegos School and other places where solar energy is being used, which is a proposal that the Granma province want to extend to all its municipalities.  
Source: PL
---
Related News
---