Tampa en Martí will include tobacco leaves from Robaina tobacco plantation
Submitted by: admin

03 / 31 / 2010
---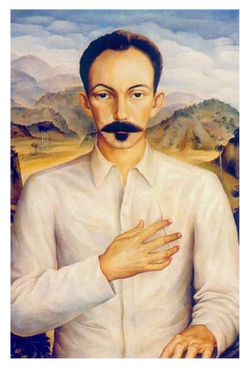 The book Tampa en Martí which will come to light soon under the Vigía publishing house, from Matanzas, will include in its design tobacco leaves from the Alejandro Robaina tobacco plantation, the best tobacco producer in Cuba, says AIN.
Agustina Ponce, director from Vigía, a publishing house characterized by illuminating all of its texts, said in exclusive declarations to AIN that thanks to the collaboration of the Cuban Artist Artisans Association (ACAA in Spanish), Robaina offered his tobacco for this purpose.
It is an honor to include in this book, which has a historic connotation, the tobacco from the best producer in the world; its design includes being Cuban and identity commented Ponce and he also announced that this editorial project is inserted in the celebrations for the 25th anniversary of Vigia, in coming April.
The text, designed by Professor Rolando Estévez, includes yaguas, craft paper made from tobacco by craft worker Jorge Félix Castillo, as well as the tobacco leaves by the producer from Pinar del Río, explained Gladys Mederos, editor from Tampa en Martí
The two language edition consists in a different sight, starting from a North American on the process of preparation and the beginning of the Necessary War from February 24, 1895, headed by the Cuban National Hero, but very faithful to history, makes clear Mederos.
The essay also shows 16 unpublished pictures of Martí in his meetings con the tobacco makers from Tampa and presents labels from tobacco boxes and mambi cells that show the presence of the Cuban revolutionary here.
Robaina, has managed to place his tobacco in about 100 countries in the world, due to its quality, smell, texture and color, according to specialized Internet sites.
Source:  www.granma.co.cu
---
Related News
---