Project Moa-Arriba in Defense of Water Development
Submitted by: admin

03 / 28 / 2010
---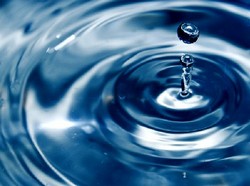 Project Moa-Arriba on Defense of Water, was successfully developed in the metallurgical mining town,on behave of  the World Water Day, celebrated this year under the motto: Clean Water for a Healthy World.

While providing the information, the Master in Environmental Science, at the head of Cuban's ECOARTE Program, noted that the planned activities were completed in coordination with the delegation of CITMA in the territory of Moa.

He added that the program included a meeting in Farallones, Turquino Plan area in Moa, where children, adolescents and young people as well as parents, researchers and managers performed reforestation works.

As part of Project  Moa-Arriba in Defense of Water, contest of drawings, poetry and stories related to water was held.

Planting trees on both sides of the hydro-regulating strip of Moa, mainly plants listed by foresters; cultural activities at night; mini exhibition and sale of books and their presentation with environmental themes, were some of the activities on the agenda.

In addition to screenings of videos and documentaries on water and the territory in question, lectures and talks on saving the precious liquid to the farmers in the area of the Farallones, the exhibition of drawings and posters related water as well as the awards were present on the schedule, alongside the development of water sports, campfires and cultural cantatas for water.

Infants and youth seminars and workshops on water and river basins and their importance were also conducted.
These, among others, were the main actions carried out within the project Moa-Arriba in Defense of Water.

By Félix R. Lobaina

Source: www.ahora.cu

---
Related News
---