Silvio Rodriguez Sings to Cuba on His Latest Album, Second Date
Submitted by: admin

03 / 28 / 2010
---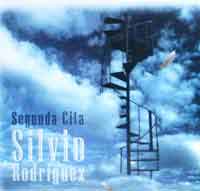 "I have lived in Cuba for 50 years and I continue to have reasons why to believe in the Revolution, rather than in its detractors," said Cuban singer songwriter Silvio Rodriguez in the presentation of his most recent album: "Segunda Cita" in Havana.
Rodriguez took advantage of the launching ceremony, held in the Casa de las Americas cultural institution, to slam the international media campaign against Cuba which, according to him, has been strengthened over the past few years with the expansion of information technologies.
About the new phonogram, Rodriguez said it might not be as controversial as the previous one was on the international arena but it could be subject of debates in Cuba as it deals with the Cubans' daily life problems.
Rodriguez is not planning to carry out a tour in the short future. He said he will be working on the music of two films that he had not finished because he was sick for five months with hepatitis.
However, he said he would like to sing in a few small places as soon as time allows it. He said Segunda cita (Second Date) is better enjoyed in intimate places rather than in big stages.
The singer songwriter announced the possibility of releasing another album before the end of the year with songs from the time when he worked with the Cuban jazz band "Diákara" and he said he has another unpublished CD featuring Afrocuba All Stars band.
I keep writing songs, although I don't believe that is the most important part of my work, Rodriguez told the large audience that attended his presentation, among then Cuban Culture Minister Abel Prieto, and other important personalities of the Cuban cultural realm.
Segunda Cita includes one song dedicated to Colombian Nobel Prize winner Gabriel Garcia Marquez and another one to Chilean singer songwriter Violeta Parra, according to the Cubadebate website.
Rodriguez dedicates a song as well to Cuban Cesar Portillo de la Cruz, the author of Contigo en la distancia, which he considers "an author of all times," as Rodriguez wrote in a letter posted in the website.
Source: ACN
---
Related News
---