Cuban ballet maitre Fernando Alonso refuted the anti-Cuba media campaign
Submitted by: admin

03 / 23 / 2010
---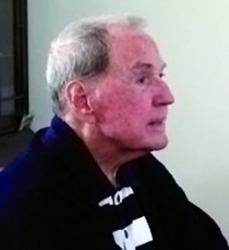 Cuban ballet maitre Fernando Alonso refuted the anti-Cuba media campaign launched by the United States and Europe, "an US counter-offensive before the strong pro-Cuba movement in Latin America."
Alonso told to Prensa Latina that his country is an example of how it is possible to work in peace.
The 96-year-old Cuban ballet maitre, one of the Cuban National Ballet School's founders, said that he will continue forming new dancers, who will be the pool of the National Ballet, which is a fruit of the Revolution.
To the maitre and director of that school Ramona de Saa, the anti-Cuba media campaign is another hostile policy of the US government and its allies, which represents a new manipulation attempt to "put the world's eyes on Cuba."
De Saa pointed out that it is painful to see how the truth about Cuba is silenced in the countries where they have given technical help. Nevertheless, countries that visited us and know the Revolution's behaviour, its integrity and principles, take interest in exchanging experiences and learning with us, she stated.
The maitre and director took as example the International academies encounter for the teaching of ballet, which Cuba has organized for 17 years.
More than 49 schools from around the world will take part in the event this year, which is a sign of support to our work and Cuba, she added.
In March 16, the the Union of the National Association of Writers and Artists (UNEAC) and the Saíz Brother Association that brings together the young creators, called their partners to join forces to stop the recent anti-Cuba media campaign, which takes a common criminal as pretext to attack the country, pointed out she.
I am member of the UNEAC and join to Cuban intellectuals to condemn the maneuvers against the country. The truth about Cuba will win, as it has occurred in other defamatory campaigns, she stated. / Prensa Latina
Source: www.ahora.cu/
---
Related News
---