Cuba Decries Political Hypocrisy in HR
Submitted by: admin

03 / 04 / 2010
---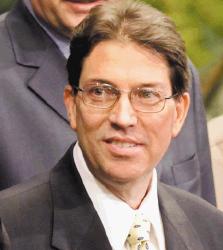 Cuba on Wednesday deplored the ideological manipulation, political hypocrisy, and double standard of industrialized nations while providing the international community with the right to live.
  They are the authors of the colonial system that served to plunder South nations and doom them to underdevelopment, Cuban Foreign Minister Bruno Rodriguez said at the UN Human Rights Council.
"Those who self-proclaim human rights defenders and try to question others are directly responsible for the most serious, systematic and flagrant human rights violations, chiefly the right to live," he stated.
In his address to the HRC, that was warmly welcomed at the HRC hall, the Cuban FM slashed out at the unique thinking the Western bloc tries to impose.
They benefit from exclusive models, excluding values, media war, immanent truths, subculture of commercials and imposition of conditioned responses, he stressed.
He also denounced that manipulation of terror has allowed the US and its European allies to unleash wars of domination and conquest of energy resources in Iraq and Afghanistan, claiming millions of lives.
On this issue, he asked who would respond for the brutalities committed in Abu Ghraib, Bagram, Guantanamo Naval Base and other centers of torture and death. "When will those responsible be judged and impunity will come to an end?", he insisted.
"The right to live is constantly violated in the world. The existence of human life is seriously threatened by climate change," the minister commented.
After referring to historic responsibility of "the same who unleash and conduct wars of conquest," Bruno Rodriguez called shameful the Copenhagen Summit, "with its fraudulent and excluding practices," he concluded.
Source: PL
---
Related News
---