FA Ministers Hone Unity Summit Declaration
Submitted by: admin

02 / 22 / 2010
---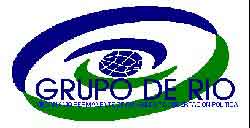 Establishment of a regional body, Haiti's rebuilding and rejection of the US Blockade against Cuba appear in the draft declaration that foreign affairs ministers have discussed here before the so-called Unity Summit.
  About 30 Latin American and Caribbean foreign affairs ministers meet in the Mayan Riviera this weekend in order to hone details of the document that will be presented to the Heads of State and Government who will hold their summit Monday and Tuesday.
Mexican Minister of Foreign Affairs Patricia Espinosa said in the opening ceremony of the ministerial meeting that they have taken steps forward in the past years in order to shape a new body made up of all countries in the region.
Among the advances, Espinosa mentioned the incorporation of Cuba and Jamaica as full members of the Rio Group.
Although there are differences about the future organization's name, many countries have reached an agreement to create a body that does not include the United States and Canada.
The Mexican Foreign Minister announced that the Unity Summit will also define priorities to rebuild Haiti, after the devastating earthquake on January 12, which caused damages to about three million people and 240,000 deaths.
Haitian President Rene Preval is awaited in Playa del Carmen on Sunday in order to report on the latest situation in his country after the quake that devastated Port-au-Prince and its surrounding areas.
Preval will detail before the foreign ministers his government's pressing needs of providing safe haven to the thousands of families who are living out in the open and are threatened by the arrival of the rainy season.
The Haitian President will also participate in a meeting between Mexico and the Caribbean Community (CARICOM) that will be in session on Sunday parallel to the ministerial gathering.
Although the meetings are been held behind closed doors, Mexican Deputy Minister of Foreign Affairs Salvador Beltran revealed that the summit will also approve a declaration against the blockade that the US has imposed on Cuba for almost five decades.
This economic, trade and financial blockade that has caused losses worth billions to Cuba has been successively condemned in UN General Assembly's resolutions.
The summit of Heads of States and Government will take place Monday through Tuesday in the Mayan Riviera, a tourist resort located 40,4 miles from Cancun.
"The Rio Summit will make history on integration issues", said Paraguayan President Fernando Lugo, who was the first leader to arrive in Cancun.
More than 400 national and foreign journalists have been accredited to cover the event, in which member countries of the Rio Group and of the Latin American and Caribbean Summit on Integration and Development will be present.
Source: PL
---
Related News
---