UN for Sustained Assistance to Haiti
Submitted by: admin

02 / 20 / 2010
---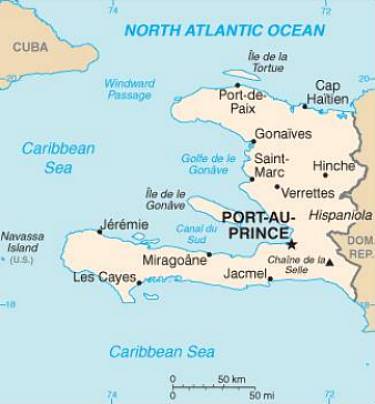 Top UN representative to Haití Edmond Mulet called on the international community maintain for a long time the assistance to the poor Caribbean nation devastated by a quake on January 12.
During a meeting of European Development ministers in the city of Segovia, Spain, Mulet asked the factors of cooperation with Haiti to examine their conscience regarding the work done in that country in the last decades.
"To be honest, there is little to be proud of," lamented Mulet, who is also the chief of the UN Stabilization Mission in Haiti (MINUSTAH), at the end of the ministerial meeting of the European Union.
He pleaded for a change in work methods and urged collaboration players, particularly the United States, Europe and the UN, to maintain a lasting contribution in Haiti.
Accompanied by Spanish Foreign Minister Miguel Angel Moratinos, as current EU president for this semester, the MINUSTAH chief described the situation in Haiti as very harsh and sad.
He considered this meeting in Segovia as a bright opportunity to coordinate actions in Haiti and avoid past mistakes, like failing to help the Caribbean country to reinforce its institutions.
Source: PL
---
Related News
---