Haiti President to Attend Mexico-CARICOM Meeting
Submitted by: admin

02 / 19 / 2010
---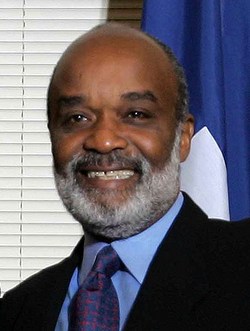 President of Haiti Rene Preval is expected to attend the Summit of Mexico and the Caribbean Community (CARICOM) to discuss the possibility to increase the assistance for Haitian reconstruction after the quake. 
Preval is expected to inform on the situation in Haiti.
At the gathering to be held at the Mayan Riviera on February 21, Preval is expected to inform on the situation in Haiti in the wake of the quake of January 12 that left 230,000 dead, 300,000 wounded and millions of homeless.
The heads of State or Government are also expected to discuss the strengthening of political, economical, scientific, technical, cultural and educational links.
This first meeting Mexico-CARICOM is scheduled to be brief, but on a broad agenda, according to sources from the Mexican Foreign Ministry.
All 15 members of CARICOM are expected to attend the gathering, including Antigua and Barbuda, Bahamas, Barbados, Belize, Dominica, Grenada, Guyana, Haiti, Jamaica, Saint Kitts and Nevis, Saint Lucia, Saint Vincent and the Grenadines, Suriname, Trinidad and Tobago and Montserrat.
It will precede the Summit of the Latin American-Caribbean Unity to be held on February 22-23 in the Mayan Riviera, a tourist destination in the Mexican state of Quintana Roo.
Source: Escambray
---
Related News
---