US business, Cuban officials to discuss renewing tourism ties
Submitted by: admin

02 / 19 / 2010
---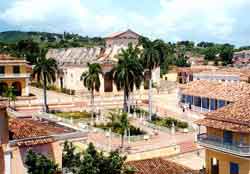 US companies and Cuban authorities are to meet in the coming weeks to discuss possible tourism by US citizens to Cuba in the event that Washington lifts its decades-long embargo on the island, a businessman said Thursday.
The meeting is to take place at the Mexican resort of Cancun, said Kirby Jones, a Washington-area consultant who works with companies wanting to do business in Cuba.
The climate between the two nations has improved and there is hope in the business community that relations might improve, Jones told the press in Havana.
On Friday, US and Cuban officials will meet for migration talks in Havana in the second such meeting since US President Barack Obama took office last year.
Craig Kelly, the principal deputy assistant secretary of state for Western Hemisphere affairs, will lead the US delegation, the State Department said.
The migration talks between the US and Cuba had been held twice a year from 1994 until 2003, when former president George W Bush halted the practice. Obama restarted the talks in July.
Kelly, who led the last round of migration talks between the two sides in New York, will be the highest-ranking Obama administration official yet to visit the Cuban capital Havana.
Obama has relaxed some travel and financial restrictions against Cuba since entering office in January 2009. But the administration has not signalled intentions to end the trade embargo, which was first adopted against Fidel Castro's government in 1962.
The American Society of Travel Agents estimates that some 850,000 US citizens could travel to Cuba within two years if the embargo were to be lifted. Last year, some 2.5 million foreign visitors came to the Caribbean nation, with some 915,000 Canadians, 172,000 Britons and 130,000 Spaniards making up the bulk of the travellers.
Though US laws prohibit most US travel to Cuba, there are exceptions for family reasons, academics and religious groups.
Other Americans travel to Cuba through third countries, such as Mexico. Some 50,000 Americans visited Cuba last year.
Source: EARTHtimes.org
---
Related News
---