Cuban Voters Nominate Candidates
Submitted by: admin

02 / 18 / 2010
---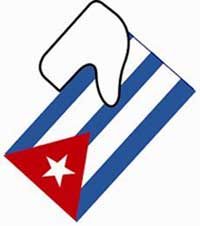 Cuban voters will nominate their candidates for delegates to the municipal parliaments in over 50.900 areas, said on Tuesday the vice president of the National Electoral Commission Rubén Pérez.
On April 25 and the following Sunday, May 2, in the second round in those districts where none of the proposals have more than 50 percent of the valid votes, would be elected the ones to occupy these positions.
The above figure exceeds in about 150 places of nomination process in mid-2007, said Perez to the nationwide broadcast TV News.
He recalled Cubans entitled to vote will elect at public meetings the candidates they considered most suitable from 24th of this month until 24 March.
On the first day there will be a meeting in every municipality of the 169 of this Caribbean island, declared the leader who praised the success of the ongoing process.
These days, voters check their presence in the updated record to make the vote, a step prior to the attendant to the polls, which is foreseen the crowd of about 320.000 Cubans for the first time after reaching 16 years of age.
Our people propose, nominate and elect its representatives; that is why it is very importance to hold such meetings with excellent quality, Perez stressed.
According to the Cuban Parliament President Ricardo Alarcon, voluntary and enthusiastic participation of voters in the voting referred to will be a celebration of true democracy.
Source: PL
---
Related News
---