Cuban Updates Voter's List
Submitted by: admin

02 / 09 / 2010
---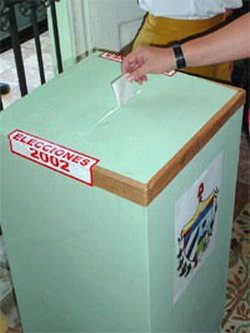 Cuban district committees are carrying out the data verification of the voter's list for the elections of delegates to the Municipal Assemblies of the People's Power next April.
More than 15 000 committees which are working on the local polls are verifying the veracity of the personal information of citizens with legal capacity to exercise their right to vote, according to what the Electoral Law establishes, and that are included in the Identification System of the Voter's Register existing in every municipality.
Cubans will come out to vote next April 25 to choose the local legislative authorities of 169 municipalities including Isle of Youth.
It is vital that the citizens report whether the references in the list are valid and updated or not during the process, which will last until February 14 according to Juventud Rebelde daily.
Electoral workers are visiting houses to learn who are new voters, exercising his or her right to vote for the first time.
According to Juventud Rebelde, it is estimated that more than 300 000 young people will elect in April the candidates who will represent them as delegates at the Municipal Assemblies of People's Power.
Source: PL
---
Related News
---