Camaguey City Week is about to start
Submitted by: admin

01 / 31 / 2010
---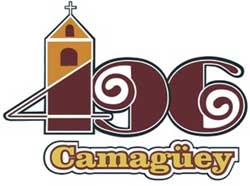 Eusebio Leal and Litz Alfonso Ballet as special guests.

Next Week for Cultural Celebrations will be devoted to the commemoration of the 496 anniversary of the foundation of Santa María del Puerto del Príncipe, current Camagüey, one of the first Spanish settlements in the New World.

It is a popular tradition to consider February 2nd, 1514, as the date when the village was founded but it has not been proved scientifically.

The celebration will start with the opening of the 4th International Symposium Challenges Involving City Managing, in which delegates from Mexico, Argentina, Spain and Cuba will participate.

Eusebio Leal Spengler, Havana City Historian, will lecture during the opening of the symposium.
The program is made of several artistic, literary as well as recreational and sports activities, according to Andrés Morales, the city Major.

The main event will be a solemn session to remember the historical date, at Plaza de San Juan de Dios, National Heritage Site.

Camagüey Ballet Company, the Folkloric Dance Company of Camagüey and Litz Alfonso Ballet (specially invited for the occasion) are some of the best groups to perform. There will also be salsa orchestras performing live in seven selected areas, fairs, contests and expositions.

About 15 per cent of Camagüey City Historic Center was declared World Heritage Site last 2009.
The city's first settlement was located in the northern shore of the province, near present Nuevita's Bay, and moved twice until reaching the present spot, among abundant rivers and brooks, in 1528.

Source: Adelante online

---
Related News
---