Cayman Island Earthquake
Submitted by: admin

01 / 20 / 2010
---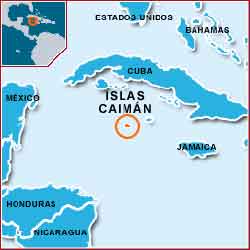 Cayman Island is struck with an earthquake of magnitude 5.8 in Richter scale today morning. This region is located in southern part of Cuba.
Guatemala and few parts of El Salvador are also affected by this earthquake. According to the Washington Post, still there is no report of casualty or severe damage.

Minor tremors are common in this region as this is quake-prone area, but Cayman island residents are well-aware of the devastation power of earthquake as they have witness the affect of a strong quake of 7.0 magnitudes in Port-Au-Prince,

capital of Haiti just few days back. Literally the earthquake reduced the entire city to rubble within few hours.

Junior Elliot, 30, said he experienced a building rocking (like shivering) while delivering water bottles to a four storied office building located near the harbor in George Town, the capital of Cayman Island.
All homes and commercial structures in Cayman Islands must be built to withstand hurricane and earthquake under Cayman building code and as per rule.

Another quake of 6.3 magnitude hit south Atlantic near Argentina and Venezuela on last Friday. It seems that entire continent of south America is facing an earthquake season.
US geological survey said that there is no particular time for earthquake to happen and it can hit any time of the day, month or year.

Source: www.entertainmentandshowbiz.com
---
Related News
---