Drought reduces hydro energy supply in Granma
Submitted by: admin

01 / 17 / 2010
---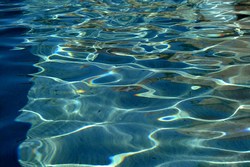 Granma reduced in six percent the electricity produced by means of water energy in 2009, although the province has kept as priority the electric service to mountain range communities.
The scarce rains caused a low availability of water stored, caused difficulties in the main small hydroelectric plants, one of them, Río Yara, is working only four hours daily.
The territory is part of the Cuban provinces with more potentialities to use that renewable source of energy, and ceased the sustained growth held during three years, when the province achieved the historical record with nearly 16 gig watts in 2008.
The engineer Adolis Núñez Braza, provincial director of Hydro energy, said the water shortage as a whole did not affect the plants located in those zones where the service of the National Electric Power System does not exist.
Briefly saying, hydro energy management in 2009 will continue thus including El Corojo small hydroelectric plant foreseen to be finished at the first half of 2010.
After a prioritized maintenance, the hydro power plants keep high technical capacity for the electricity supply without pollution. .
Granma province with a network of 33 facilities among mini and small hydro power plants has capacity to generate near five thousand kilowatts per an hour of clean energy, because for the electricity obtaining is left to emit the polluting gas dioxide of carbon.
In 2009, in spite of the threat of the water reduction at the dams due to a decrease of rains, hydro energy made possible the saving of three thousand of diesel tons for direct delivery for two plants from the National Electric Power System.
The hydro power plants located mainly in the Plan Turquino, supply energy to eight thousand 300 inhabitants from the mountains and more than hundred of economic and social facilities receive this service including schools, health care centres, drugstores, all in charge of production for the national economy such as coffee processing plants et al.  
Source: www.radiobayamo.icrt.cu
---
Related News
---