Cuban Percussionist at Quebec
Submitted by: admin

01 / 10 / 2010
---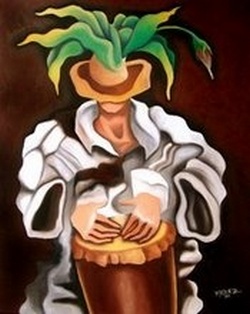 The timpanist of famous Cuban percussionist Amado Valdés, member of the Buena Vista Social Club, will be shown at the Civilization Museum of Québec, Canada, in an exhibition of Afro-American musical instruments.
The exhibition will open to the public from June 2nd until March 2011 and consists of 60 instruments from musicians like Louis Amstrong, Ray Charles, Miles Davis, James Brown, Chuck Berry, and Elvis Presley.
There the public can also see one of Jimmi Hendrix´ guitars, a Gerry Boulet´s organ, a Benny Goodman´s clarinet, among others valuable pieces.
Latin America will be present, also, with one of the marimbas of the deceased Puerto Rican percussionist Tito Puente (1923-2000).
The exhibition, with an area of 800 square meters, covers three stages: one dedicated to the African primitive instruments, another to those created during the slave trade in America and the third one about Afro-American music.
The coordinator of the Museum, Katherine Tremblay, said to Prensa Latina that it is an honour to have the presence in the exhibition of Valdés, one of the pillars of the Buena Vista Social Club and prominent exponent of the music of the Island.
In her opinion, it is impossible an exhibition of that kind without the Cuban presence, especially of a legend like Buena Vista.
Qualified as the Golden Drumstick of that project, emerged in 1996, Valdés said that he feels flattering to share a space with international icons.
The Museum of Civilization is in one of the main squares of Québec. It is located by the river Des Outaouais in Gatineau, and it receives thousands of visitors every year   .
Source: PL
---
Related News
---