Luxury cruise ship touched Santiago de Cuba's bay
Submitted by: admin

12 / 31 / 2009
---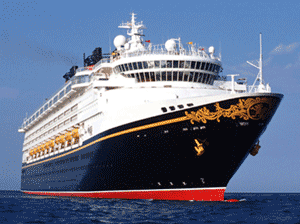 Santiago de Cuba's bay received the Sea Cloud luxury sailing ship for almost one day. The vessel had 61 German tourists who as part of his trip for the Caribbean visited the Historic Centre of Santiago de Cuba.
The German tourists enjoyed the Cuban traditional music at Pepe Sánchez Trova House, while at the Velázquez balcony listened to the Las Adalias female quartet.
Yesterday morning, the passengers, most of them elders, walked around the city visiting places like the 26 de Julio Museum in the old Moncada's Barrack and the Santa Ifigenia Cemetery place where the José Marti's National Hero remains are.
They also visited the San Pedro de la Roca Castle, declared World Heritage by the United Nations Educational, Scientific and Cultural Organization, the Céspedes Park which is being arranged for celebrating the end of the year with the so traditional Flag Party the 31st of December.
The Sea Cloud sailing ship anchored near Marlin Marina, from where it departed after midday course Santo Domingo, Dominican Republic.
This is the third ship touching Santiago de Cuba in the current cruisers season. The previous ones were the "Europa" and the "Le Levant".
Source: www.sierramaestra.cu/
---
Related News
---