Cuba, its film industry and literature
Submitted by: admin

12 / 29 / 2009
---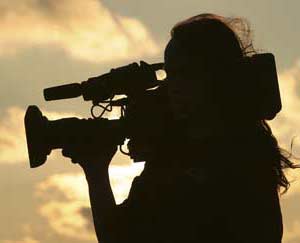 Cinema along with literature has been one of the arts that have better explored our national history and identity.
It was not by chance that the Cuban Revolution had the Cuban Film Institute (ICAIC) among its first creations.  
Its founding brought to light the filmmakers who would become seventh art icons in both the country and the continent, such as Tomás Gutiérrez Alea, Humberto Solás and Julio García Espinosa.
 Led by Alfredo Guevara this institution became leading artistic movement in Latin America and was present in some way in the most relevant international events.
 ICAIC's cinema celebrates its half a century along with the Cuban Revolution this year and, free from aging, Cuban audiovisual feature looks ahead without stopping to look for alternatives for its renovation and above all to remain active  in production.
 An example of that is the National Festival of New Filmmakers, which had its eighth edition this year with increasing participation of creators and audience.
The program for the festivities included the screening of several documentaries made by youths had objections about the present and future of our film industry beyond the big story.   
The 50 years of the ICAIC brought together all the arts into a big party: photo exhibitions and exhibitions of anthological posters and museum film devices, as well as book launches starting from a renewal of the publishing project of the institution for several years.
 Of course, the main attractions were the premieres of fiction feature films: "Ciudad en rojo", "La anunciación" and the special releases of "El premio flaco" and "Lisanka".
In addition, the year featured the production of a documentary series on Benny Moré, an icon of the Cuban music, as well as a short film of the Animation Studios entitled "20 Años", which opens a door to Cuban cartoons by using a complex stop-motion technique, unused for a long time.
The postproduction of other films is underway at present and the most awaited of all is the movie by Fernando Pérez on the childhood and adolescence of José Martí, our National Hero.
 The valuable wealth of Cuban cinema, from its most emblematic works of the '60s such as "Memorias del subdesarrollo" and "Lucía", to the latest ones, toured the world's screens in the number of tributes to the ICAIC in cities, universities and festivals.
 In 2009, we received the good news that the collection with the 1493 broadcasts of the ICAIC Latin American Newsreel founded by master Santiago Álvarez was included in UNESCO's World Memory Register.
Today, these news programs constitute a real treasure for their artistic quality and their documentary value, given Santiago placed his camera in almost all the sites where there was revolution between the '60s and '90s.
The cycle of celebrations of the 31st International Festival of New Latin American Cinema concluded, after granting a privileged space to the new generations, as it corresponds to a new cinema.
 Source: Cubasí.cu
---
Related News
---