Limones-Tuabaquey protected area in the ecological reservation category
Submitted by: admin

12 / 26 / 2009
---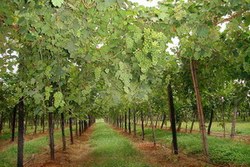 Cuba now has ten new Protected Areas (AP), to reach 45, thus giving continuity to the official policy in favour of conservationism and protectionism of its natural resources, among them, the Limones-Tuabaquey Ecological Reserve, located in Camagüey.
The flat-topped hillocks of Jumagua (Villa Clara) and El Salón (Pinar del Río), also excelled at this category, whereas the Fauna Shelter category went to the Ojo de Agua (Las Tunas).
On the other hand, La Gran Piedra (Santiago de Cuba) was given the category of Protected Natural Landscape.
The decision to approve the aforementioned sites was taken by the Executive Board of Cuba's Council of Ministers, was based on  the need to safeguard the island's ecosystems, and its flower, fauna, geological and historic-cultural values, the National Center of Protected Areas (CNAP) officials emphasized.
Augusto de Jesus Martínez Zorrilla, specialist of the institution, said that the condition of Natural Reserve was received by Las Peladas and El Mulo, both sites located in the westernmost province of Pinar del Río.
The categories of National Park were granted to Zapata swamp (Matanzas), Los Caimanes (Villa Clara) and La Mensura-Pilotos Holguin).
Other eight sites undergo the approval stage, while other 29 are being analyzed by the ministries linked to them, announced  Martínez Zorrilla, who also  pointed out that 10 hydrographical basins of national interest are supplied by 47 Protected Areas.
In addition, Cuba has six Biosphere Reserves, declared by the UNESCO's Man and the Biosphere Programme (MAB), and same quantity of wetlands of international importance.
Source: Cadena Agramonte.cu
---
Related News
---