Aging population continues to grow in Cuba
Submitted by: admin

12 / 23 / 2009
---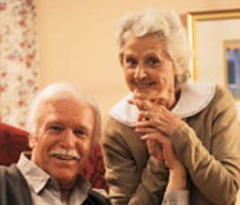 In Cuba, one million people are elderly people (60 years of age or more), and some 125 660 of them live in Camagüey, which ranks sixth among the island's 14 provinces and one special municipality.
And it is not only that the population ages at a rapid pace and births (generational relief) diminish; but also, due to the medical and food attention that the elders receive on the Island, in spite of adversities imposed by the US imperialist blockade, the quality of life of this population sector improves and the average life expectancy reaches 78, according to WHO's reports.
Camagüey allocates more than 54 million pesos every year to the social security and the specialized geriatric care should widen to all welfare centres of Cuba's largest province from the beginning of 2010 on. This means that the elderly people will be receiving a differentiated health care provision, from the Doctor and Nurse Office to the Provincial Hospitals.
In today's world, marked by increasing shortfalls of food and medicines, children and grandpas are the most vulnerable social sectors of modern society, even in developed countries.  Nevertheless, in this province the infant mortality rate was reduced to 5, 0 deaths per 1000 live births, and the number of buildings for the well-being of the elderly people are being improved.
Twelve old people's homes in urban and rural municipalities of this province, work - even with conjugal bedrooms- so that the elders be happy during their last years, with medical care and services of all kind.
Other institutions, are the Casas de Abuelos (Grandparents' Houses), where the physically and mentally suitable little old fellows,  come every day, from eight o'clock in the morning until five o'clock in the afternoon, to receive an appropriate meal, medical services and enjoy a wide-raging options of healthy entertainment.
For 2025, it is forecast that 200 466 people of Camaguey will turn six decades of age, or more; a privilege life gives them under a social system where human being is his biggest and most valued wealth.
Source: www.cadenagramonte.cu/
---
Related News
---