Indian Book Fair dedicated to Cuba
Submitted by: admin

12 / 22 / 2009
---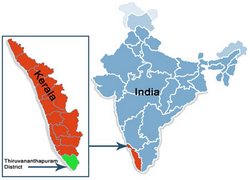 Cuban books are a highlight of the international book fair of the Indian state of Kerala, which was dedicated this year to the 50th anniversary of the Cuban Revolution.
Works by Fidel Castro and Ernesto Che Guevara published by local publishing house Leftwords, affiliated to the India´s Marxist Communist Party, are presented in the literary event underway throughout this week, Prensa Latina news agency reported.
Speaking in the opening ceremony of the fair, the minister of Culture and Education of that country, M.A. Baby, said the Cuban Revolution was a deep political and cultural event with a universal scope.
Cuba's ambassador to India Miguel Angel Ramirez talked about the achievements of the Revolution since its triumph in 1959. He specifically mentioned the revolutionary government's efforts to raise the cultural level of the people.
The inauguration of the Fair coincided with the closing of the 14th Film Festival of Kerala.
Seven Cuban films where exhibited during the festival including classics such as 'Memorias del Subdesarrollo' (Memories of Underdevelopment) and Lucia, and some more recent productions like 'Ciudad en rojo' (City in Red) and Viva Cuba.
Source: CAN
---
Related News
---