National Competition on Rural Poetry and Song at Las Tunas province
Submitted by: admin

12 / 22 / 2009
---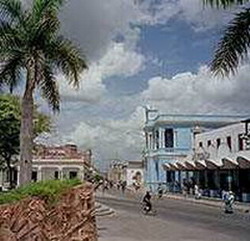 With the purpose of boosting the national culture and stimulating the creation of the traditional gloss, the House and the Iberian-American Centre for Ten-line Stanza and the Improvised Verse, and the Provincial Centre of Book and Literature, announced the National Competition on Rural Poetry and Song.
All national poets could participate in the event, based on the work of Adolfo Marti Fuentes, by means of unpublished rural verses.
Poetries and songs, typewritten at two spaces in original and two copies, will be identified with a motto or alias, besides including in a separated envelope the name and last names, number of the identity card, address, telephones, e-mail and cv.
Two prizes will be granted, the first winner will receive 1, 500 pesos in national currency and will be invited to the 43rd Cucalambeana Rural Party in Las Tunas for next June  while the second place will receive one thousand pesos.
The deadline is May 20, 2010, and the materials will be received at: Casa Iberoamericana de la Decima, Calle Colon No.161, entre Francisco Vega y Julian Santana, Las Tunas, Cuba. Email:
[email protected]
Source: www.tiempo21.islagrande.cu
---
Related News
---