Travel to Cuba back on the US Congressional agenda, in the House and Senate
Submitted by: admin

12 / 22 / 2009
---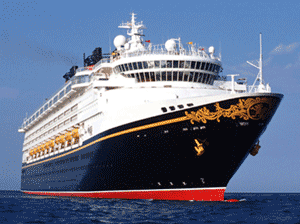 U.S. public overwhelmingly backs travel to Cuba. Travel to Cuba is back on the congressional agenda with the introduction of the Freedom to Travel to Cuba Act in both the House and the Senate.

The House bill, sponsored by Representatives Bill Delahunt (D-Mass.) and Jeff Flake (R-Ariz.), would allow all Americans to visit Cuba. In April, 2009 the Obama administration relaxed restrictions on travel to Cuba, but only for the purpose of visiting relatives.

The Freedom to Travel legislation may come up for a vote in early 2010, and the House Foreign Affairs Committee employed the common mechanism of bringing witnesses to testify on the subject in a hearing on November 19th.

But instead of seeking the opinion of a few individuals, what if Congress sought public input from a cross-section of Americans? In fact, there is evidence of what Congress would learn. A national survey by WorldPublicOpinion.org in spring,  
2009 shows that a large majority (70%) of the public thinks that "Americans should be free to visit Cuba;" a position taken by clear majorities of Republicans, Democrats, and Independents.

 
 The policy of the United States towards Cuba has been shaped substantially by Floridians' strong convictions with voices from South Florida clearly audible at the hearings on Capitol Hill.
Representatives Ileana Ros-Lehtinen and Connie Mack, both from  South Florida and members of the House Foreign Affairs Committee, have insisted that a more open relationship with Cuba would  only strengthen Cuba's regime and ardently oppose lifting restrictions on travel to the island.

Younger Cuban-Americans and more recent immigrants from Cuba tended to be more in favour of lifting the travel ban than were their elders. A survey of Cuban-Americans by Florida International University and the Brookings Institute produced similar results.

Source: www.sun-sentinel.com/

---
Related News
---