Cuba's finances eases as the island pays Mexico's exporters
Submitted by: admin

12 / 22 / 2009
---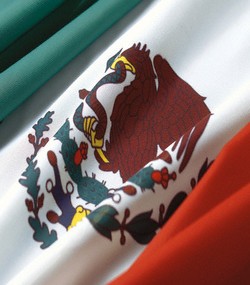 Cuba resumed payments to Mexican exporters after holding back on foreign currency transfers for  onths, signalling that a cash crunch on the island's $49 billion economy may be easing.
President Raul Castro's government stopped paying some construction and electronics companies for imports this year after $10 billion in hurricane damage and the global recession stunted growth, Rogelio Granguillhome, head of economic relations at Mexico's Foreign Ministry, said in an interview.
Cuba restarted transfers to Mexican exporters last month after halting payments about eight months ago, he said.
The resumption of payments may mean that a liquidity crisis has touched bottom, said Jonathan Benjamin-Alvarado, a Latin American studies professor at the University of Nebraska-Omaha. The cash crunch led the government to cut local budgets and urge Cubans to reduce their energy use.
Trade Embargo
Cuba's economy may shrink 1 percent this year and grow 2.1 percent in 2010, down from a previous estimate of 3.5 percent, as the need to meet overdue payments to foreign exporters limits government stimulus efforts.
Cuba's economy and the government's cash flow were strained during the past two years by lower prices for exports such as nickel and damage from three hurricanes in 2008. The island nation has the world's fourth-biggest reserves of nickel, a metal used in rechargeable batteries and steel, according to the U.S. Geological Survey.
Slower Growth
The government in July reduced its forecast for economic growth this year for the second time to 1.7 percent. Officials had originally predicted growth of 6 percent.
Mexico's efforts to seek payments for its exporters is part of President Felipe Calderon's plan to boost trade with Cuba and to improve relations that were strained under former Mexican President Vicente Fox, Granguillhome said.
Foreign Minister Patricia Espinosa visited Havana earlier this month and said Calderon may meet Raul Castro in Cuba next year.
Source: www.bloomberg.com/
---
Related News
---