Anonymous African Poetry collected in Cuba
Submitted by: admin

12 / 21 / 2009
---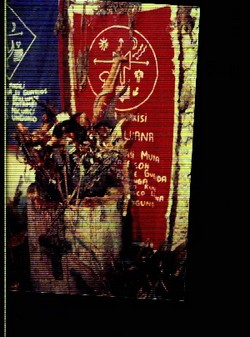 Only moved by a profound feeling of love could Rogelio Martínez Furé has conceived a work as great as the two volumes of  Poesía anónima africana (Anonymous African Poetry), which has just been presented in a fourth edition.

The work of this scholar, specialist and researcher of religions, music, dance, oral traditions and Cuban and African literature has been commendable.
He has devoted most of his life to rescuing the culture of that great continent from
silence, the history of which many have tried to deny.

This work, published for the first time in 1968 and the presence of which represented an important literary revelation at the time, has been warmly welcomed once again.

"My purpose is to insist on the unity of Africa," says Furé, the author of the prologue, selection, translation and notes of  this anthology, the purpose of which wasn't to be so but to be an introduction to the rich cultural and literary traditions of these thousand-year-old peoples.

Going through its pages will help you have, no doubt about it, an unavoidable encounter with a poetry that carries the highest aesthetic and ethical values some have uselessly tried to silence, since its own essence, already a presence, speaks
for itself, and with which we readers in the Spanish language are in contact thanks to the cultural recovery this man in love with his ancestors has carried out by hard work, revealing a multiple but unique continent.

In reference to the text, the author explains that "it's the first one in a series dedicated to poetry, prose and theatre not  only traditional, but also contemporary, anonymous or by well-known authors, with which I expect to contribute, to a certain
extent, to fill the gap –though in an incomplete way- that exists in our language about African literature."

A founder of the National Folkloric Ensemble, a singer, composer and poet, Furé is preparing us for the presentation of a dictionary of African poets, which has approximately 5,000 entries.
El Pequeño Tarik (The Little Tarik) constitutes yet  another proof of the presence of the lyrical genre in this ignored land, where poetry grows wild since ancient times and
accompanies these beings every moment of life.

A protagonist of an act of justice with the African continent, he feels deep respect for and the ancestors of whom he feels he's an heir, this intellectual acknowledges -with his ennobling work through which he "returns to us the continent's sacred word"- a poetry of universal nature, which, by being anonymous, belongs to us all, because we all incorporate something of  our own while enjoying the return trip its reading invites us to.

He thanks all the poets, missionaries and men of science who have devoted their lives to compiling anonymous African literature, because by doing so they have contributed to saving that treasure of mankind. But poetry lovers also feel rewarded by the results of that compilation, which though anonymous, he has saved from anonymity and offers it to us today on a silver salver.

Source: granma
---
Related News
---