Turiguanó-Cayo Coco's pathway is being refurbished, a famous resort in the area
Submitted by: admin

12 / 20 / 2009
---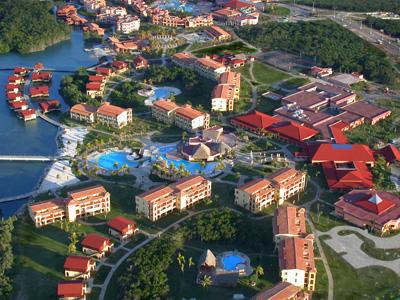 A great impulse receives work restoration of highway linking keys from the north area to Ciego de Ávila mainland; this is due to a national program of roads rehabilitation.
Engineer Rubén Galván, main investor of the work, informed Prensa Latina that they have already refurbished the first kilometres of breakwaters, that is to say, the placement of protection rocks on both sides of the land bridge.
Galván remarked that breakwaters are sections mostly weakened by the erosion process since they are highly exposed to the beating of the waves and the salt residues.
Meanwhile, works advance to strengthen the basis and the beam structure that will increase the cargo capacity of the platforms, also deteriorated because of aggressive natural agents involved.
As Galván said, labour forces speed up the reconstruction works on the most damaged bridges.
"The investment, among other actions, includes the repair of 14 bridges, the construction of sidewalks and seven lighthouses that will be built in a five -years term", he asserted. "It also includes the placement of vertical traffic signs", Galván added.
The causeway is the only access by land to Jardines del Rey (King's Gardens), however it has been seriously damaged by weather phenomena such as Hurricane Ike in 2008, which completely devastated the pipeline that supplies water to the famous tourist resort.
This important road is 34 kilometres long, and 17 of them are over the sea, it was the first of its kind built in Cuba and has been in use for over 20 years.  
Source: PL
---
Related News
---