Cuban tourist operators exchange impressions with its U.S. counterparts
Submitted by: admin

12 / 17 / 2009
---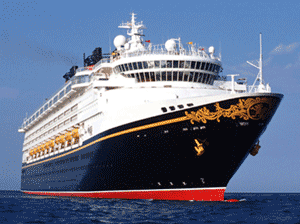 Major U.S. travel operators gathered in a downtown Washington hotel Wednesday to listen to a pitch for business from Cuban government officials, who appeared on a giant screen via the Internet from Havana to tout the island.
The operators watched promotional videos of tourists frolicking in the surf, lounging on sugar-white beaches and exploring old Havana. They asked Cuban officials when they'd be ready for what the president of the U.S. Tour Operators Association, Bob Whitley, called a "mass rush" of American tourists, should the ban be scrapped. Whitley's group sponsored the event along with the National Tour Association.
Cuba's tourism industry will have enough capacity for the surge of American travellers expected should U.S. lawmakers lift restrictions on visits to the island, said Miguel Figueras, an adviser at Cuba's tourism ministry.
Cuba agrees with an estimate by the American Society of Travel Agents that 835,000 U.S. tourists a year, excluding cruise ships or Cuban-American family visitors, would come after an end to the travel ban, Figueras said.
Cuba aims to build 30 new hotels with 10,000 rooms and 10 golf courses by 2014 without counting on changes in U.S. policy, he said.
"The Americans are welcome here," Figueras said in an interview yesterday in Havana's historic Hotel Nacional. "You have to be prepared for that, but you can't make your development plans depend on whether this happens."
Should Washington lift its travel ban on Cuba, Florida Keys tourism director Harold Wheeler knows Americans will surely flock to the island. So he has a slogan ready: "Two Nations, One Vacation."
The motto captures a broad strategy by the Keys to defend its tourism industry against future competition from a destination that last year ranked as the Caribbean's No. 2 vacation spot. The hope is to tap into Americans' curiosity in the long-forbidden destination and encourage them to include a stop in the Keys in their Cuban vacation.
Source: The Miami Herald
---
Related News
---