Guanahacabibes and Scuba Diving
Submitted by: admin

12 / 17 / 2009
---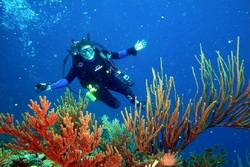 The Maria la Gorda Scuba Diving International Centre and supply to vessels are priorities right now in the tourist development of the Guanahacabibes peninsula, a Biosphere Reserve.
Diving allows observation of black coral colonies, considered the largest in the Caribbean as well as gorgonian gardens and a rich marine fauna living among the reefs.
Maria la Gorda will be able to offer cabins once the investment process is completed, informed the director of the facility.
At the entrance of the Gulf of Mexico, this locality is near yacht and sailboat routes that could land to receive supplies, explained Commander Julio Camacho, Director of the Office for the Development of Guanahacabibes.
Currently, Los Morros de Piedra, in the heart of this locality serves docking services, security custodians and protection of vessels, fuel supply, fresh water and electric energy.
Conditions are ready to broaden this modality of smokeless tourism in the western point of the Island, a site with exceptional natural values.
The region has twenty wild beaches which may be used for tourism but in harmony with provisions ruled for the Biosphere Reserve here.
Tourists may visit "El Cabo" a locality that is one of the largest routes of migratory birds of America and four of the seven turtle species in the planet live here.
There are many underwater caves, crags and sea balconies, hiding magnificent beaches such as El Resguardo.
With evidence of nearly 200 shipwrecks along its coasts, many colonial galleons, legends of corsairs and pirates, remain as adventurous tales around Guanahacabibes. It is a real paradise under the sea.
Source: www.guerrillero.cu/
---
Related News
---