US senate passed a provision to ease sales to Cuba
Submitted by: admin

12 / 15 / 2009
---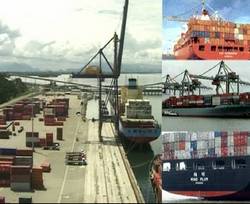 U.S. farm groups, eager to increase sales to a market about 90 miles from the United States, have been at the forefront of efforts to ease the trade embargo on Cuba.
The Senate approved a provision on Sunday to facilitate cash sales of U.S. farm goods to Cuba, overturning restrictions by former President George W. Bush's administration, a senator said.
"By allowing cash-based sales of our world-class U.S. goods to Cuba, we restore congressional intent and make it easier for American producers to export during a critical time for our economy," Senate Finance Committee Chairman Max Baucus said.
The move follows efforts by President Barack Obama to improve relations with Communist-run Cuba. Obama says he wants to "recast" ties and has announced a slight relaxation of the five-decade old U.S. trade embargo on Havana.
The farm goods provision was added to legislation to fund dozens of federal agencies for the rest of the 2010 fiscal year, which ends September 30, 2010.
The U.S. House of Representatives has already approved the massive spending bill, which Obama is expected to sign into law on Friday.
Congress authorized cash sales of U.S. farm goods to Cuba in 2000 under the Trade Sanctions Reform and Export Enhancement Act. But the Bush administration issued rules in 2005 requiring Cuba to pay for the goods through third-country banks before the products left port.
Baucus, a Democrat from Montana, which has a significant farming sector, said the new provision would allow Cuban buyers to wire payments directly to the United States while the goods are in transit, as Congress intended in 2000.
Exports of U.S. crops, meats and farm products totalled $707 million in 2008.
The U.S. International Trade Commission has estimated that amount could grow by hundreds of millions of dollars if all restrictions on farm trade were removed.
Source: Yahoo.com
---
Related News
---