Dictionary on Iberian-American Movie to be published in 2010
Submitted by: admin

12 / 14 / 2009
---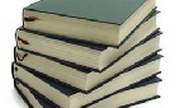 The first eight volumes of an Iberian American Movie Dictionary (DICC in Spanish) will see the light in April 2011 in Spain and afterward in Latin America, with an initial set of two thousand and 500 copies.

The announcement was made during in the Havana Festival by Emilio Cáceres, editor and coordinator of the project sponsored by the General Society of Authors and Editors from Spain, who invested a million and a half dollars in this initiative that aims
to relate the huge movie universe from Spain, Portugal and Latin America.

The initial volumes contain a biographical and thematic registry and the remaining two, whose circulation is expected to take place in 2011, should include the movies.

AS a whole, there should be about nine thousand pages, with sixteen thousand entries and five thousand illustrations, which will give the project an encyclopaedic dimension and will turn it into a basic for specialists, students and those interested in having an audio-visual map of twenty Spanish-speaking and two Portuguese-speaking countries, one of them Brazil.
Latin American movies made in the United States were also included.

The ambitious project began in June 2001, with two beating hearts, as were called by Cáceres.
One of them was in Madrid and the other one in Havana, led by the Casa del Festival and the director of the Havana event, Ivan Giroud, who researched most of the Latin American countries and whose work was classified as titanic.

It was a group work, argued Giroud full of modesty, after highlighting the collaboration of Luciano Castillo and Alberto Ramos. It was all about revising, he added, all of the dictionaries and encyclopaedias that exist to the moment to collect the information and turn it into this project.

With a solid binding with hard cover and sewed with threads, 420 collaborators took active part, 246 of them were Hispanic.

It is hoped to keep it current to give it the rhythm of a life being, far away from a frozen historic document.

We expect to make a new edition in three or four months, pointed out Cáceres. There is also a project  on digitalization of the dictionary too for the near future.

Source:  PL and Cubarte
---
Related News
---