Indian first samples at the International Craftwork Festival, FIART
Submitted by: admin

12 / 13 / 2009
---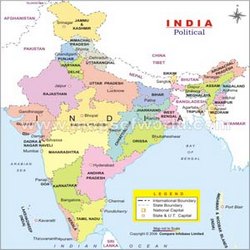 A group of artisans from India arrived in Cuba with great expectation to participate for the first time in the International Craftwork Festival (FIART Spanish acronym) taking place Havana from December 10 to 20.
We are very happy to be able to participate in this edition of FIART 2009, declared the General Secretary of the World Craftwork Council, Sangeet Chopra, to Prensa Latina a short while before travelling to the Caribbean island.
Chopra explained that the Indian delegation is made up by five craft workers from different states in the South-Eastern country.
We are presenting some work in fibbers and palm leaves characteristic of the South of India, as well as pieces in leather from Rajasthan and papier mache from Cashmere, knit work from Uttar Pradesh and other very interesting things, she declared.
According to Chopra, in the delegation also travels the president of the World Craftwork Council, Usha Krishna, an Indian citizen who heads that international institution since last year.
The Non-governmental organization founded in 1964, which holds representations in the five continents, decided to take advantage of the framework of the international festival which will take place in Havana in order to celebrate there its Directors Assembly, she declared.
Apart from India, Fiart's 13th edition will include the participation of artisans and craft workers from Argentine, Spain, Chile, Mexico and Peru, apart from the host country.
Source: PL and Cubarte
---
Related News
---