Teresita Fernández, her art and love to children
Submitted by: admin

12 / 12 / 2009
---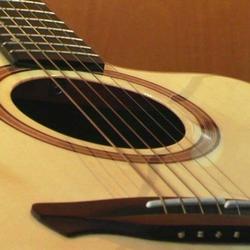 Singer and songwriter Teresita Fernández, have been given the 2009 National Music Award, the highest recognition issued by the Ministry of Culture and the Cuban Music Institute.
A jury made by Marta Valdés and Roberto Valera, previous winners of the same award and by Jesus Gomez Cairo, director of the National Music Museum, gave the distinction taking into account "the rich catalogue of the singer, her pedagogical contributions and the passionate devotion as a carrier of high human values".
Teresita del Carmen Fernández García was born in Santa Clara on December 20, 1930 and is also 2002 National Communitarian Culture Award winner.  
She has also received the "Juan Marinello" order in 2001 and the "Félix Varela" order in 2002. Recently the Hermanos Saiz Association (AHS, Spanish acronym) named her "Maestra de Juventudes" (Teacher of youth).  
Several generations of Cubans have grown up with her children's songs, such as Mi gatico Vinagrito, Tin tin la lluvia, Vicaria, Lo feo, Pitusa y Eusebio, Amiguitos vamos todos a cantar, El zunzuncito, Titiritero, Dame la mano y danzaremos…, among many others, which are part of the Cuban and Latin American musical patrimony, largely acknowledged as one of the great three of the Iberian America in the children's songs, together with the Mexican Francisco Gabilondo Soler -Cri-Cri and the Argentinean María Elena Walsh.
Her work, directed to grown ups, is no less relevant, although, unjustly, less spread. A winner CD in the Cubadisco 2008, Teresita Fernández en Nosotros, in which Silvio Rodríguez, Liuba María Hevia, Sara González, Amaury Pérez and Teresita sing twelve of her songs and tries to start a rescue. "From my point of view –Silvio Rodriguez has said in his words to the record – they are master pieces. A warn that there are other songs waiting, but somehow the justice must start".
Cuando el sol, Pedí tus ojos, Muñeca de trapo, Cuídame tú, No puede haber soledad, Canción del mar No. 1, Canción de la trova inmortal, Retaste tú, Peppy, Con acero de tu alma and Tanto como te amé, are some of the songs included in this indispensable delivery.
To her musical work, her rapprochement to the work of Marti should be added too. The music of El Ismaelillo, she sang together with the Symphonic Orchestra, is another colossal work that is not very known.  
When she learned about the 2009 National Music Award, this "teachers who sings", follower of Marti until her bones  repeated with great emotion that "a woman with a cat and an old bowl is not destined to success", but that she received it – and also offered it, as her entire work – with total sincerity.
Teresita Fernández is undoubtedly, a symbol. Her work has always been together with the "poor people of earth", as she loves to say.
She spent most of her life, even when she was over seventy years old, "acting and singing and carrying her relieves and solidarity and human truth everywhere, most of the times, no charging a single penny, in places where other people do not go, because can not go there or because do not want to go there and always accompanied by hope".
Source: Radio Ciudad and Cubarte
---
Related News
---