Tina Modotti's inner world
Submitted by: admin

12 / 11 / 2009
---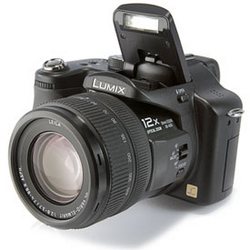 Shortly after inaugurating the International Festival of the New Latin American Cinema, which he founded 31 years ago, Alfredo Guevara went to the Cuba Pavilion.
He brought reality to another dream he wholeheartedly devoted himself to for a number of years: to put in the hands of the new generations the possibility of rediscovering the inner worlds, spiritual independence and revolutionary enthusiasm –in all the magnitude of the word- of two youngsters united in life by the passion of true lovers and the insistence on changing their time: Julio Antonio Mella and Tina Modotti.

He did so by way of an exhibition opened under the title of Tina Modotti in the brand new gallery of the Cuba Pavilion, the national headquarters of the Hermanos Saíz Association (AHS).
While inaugurating the exhibition, the president of the Festival described their links as a wonderful adventure of feelings and actions.

About Mella, he said he was a young man full of firm convictions, love and intelligence, and urged the new generations to do, with rigor, research on the work and thinking of the man who was a founder of the Cuban Communist Party and the Federation of University Students.

Likewise, Guevara gave details of the biography of Tina Modotti (Italy-1896, Mexico-1942), placing her in all of her splendour as the advanced woman she was.

His words outlined the profile of the beautiful woman that devoted herself to her passions as if they were a force of Nature, of the artist that gained access to the Olympus of photography with a work that put, in black and white, the conflicts and
hopes of people from the humblest social strata and the anti-fascist militant that was in the line of fire of the Spanish Civil War and embraced the most noble causes of her time.

Composed of over 80 pictures, the "expo", in the organization of which the AHS and the San Antonio de los Baños International Cinema and Television School participated, reflects the concerns that motivated the Italian photographer to take pictures of the "invisible" poor cities of Mexico, popular traditions, the fire of the daily existence of workers who stood up so their reality was not covered by a mantle of silence.

In them, Tina, one of last century's main artists of the lens, doesn't simply show the pain as big as the world falling on the shoulders of people who're denied daylight, but gives a look at the elements that ennoble and dignify the working class.
An intention of composition expressed with depth and a refined artistic sensitivity that continues to humanize photographic art. These are the cases of pieces like Mujer con bandera, Mitin or Fiesta popular, snapshots that have acquired, with the
passage of time, the value of symbols.

The exhibition also tells stories about Tina's work as an actress in silent movies and model of great artists of the lens at the time, among them US artist Edward Weston, who introduced her to the world of photography.

The intensity of her relations with Julio Antonio Mella is another of the cardinal aspects of the exhibition. As if she wanted to concentrate all her life history in each image, Tina highlights revealing characteristics of the personality of the Cuban revolutionary leader.

In this way, she reflects the young man that defended his ideals with his entire being, the solid coherence of his actions, and of course, the intimate spiritual geography that the two of them shared since they met at the end of the 1920's, when they faced life's struggles with love and fury.

Source: Source: www.granma.co.cu
---
Related News
---