International Book Fair in Mexico with Cuba's stand
Submitted by: admin

12 / 08 / 2009
---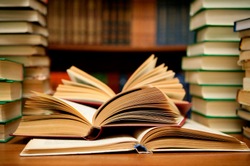 The 32nd International Book Fair in Guadalajara is among the most important in the region.
Narrator Jorge Angel Perez and poet Lina de Feria represented Cuba at the 32nd International Book Fair in Guadalajara, Mexico, which is among the most important of its kind in Spanish language.
The Cuban writers are carrying out a program of presentations of their respective books "En La Habana no son tan elegantes" (2009 Alejo Carpentier Novel Prize) and "Ante la perdida del safari a la jungla" (2009 Nicolas Guilen Poetry Prize), the
Cuban Foreign Ministry's web site reports.
The Cuban authors were also received at the Jose Marti Mexican-Cuban Institute for Cultural Relations by intellectual friends and members of the Mexican Solidarity-with-Cuba Movement.
Betsy Rojo, president of the Cuban Book Chamber, announced the Cuba 2010 International Book Fair, to be held from February 11th through the 21st in Havana and which will then tour several provinces of the island. The 19th edition of the Fair will
be dedicated to Cuban writers Reynaldo Gonzalez and Maria del Carmen Barcia and will have Russia as guest country.
Also attending the Guadalajara Fair is Cuban writer Leonardo Padura with his book "El hombre que amaba los perros", which will be published on the island by Union Publishing House next summer.
The stand of Ediciones Cubanas (Cuban Editions) exhibits titles from several of the island's publishing houses, like Pueblo y Educacion, Ediciones Vigia, Casa Editorial Abril, Fundacion Antonio Nuñez Jimenez, Editorial de Ciencias Medicas, Mundo
Latino and Editora Politica.
Source: ACN
---
Related News
---