Delaware favors stronger ties with Cuba
Submitted by: admin

12 / 07 / 2009
---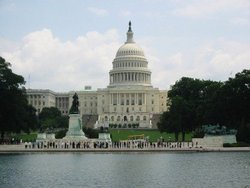 Many say policies on travel, trade are outdated

The last time Pedro Ferreira saw his father was March 23, 1962. He was 15 years old and his parents had just put him and his 13-year-old brother, Enrique, on a plane in Havana, Cuba, for a short hop to Miami.

It wasn't until he was in his 40s that Ferreira learned he and his brother were part of what is now called Operation Pedro Pan.

Their parents -- and those of more than 14,000 other children -- wanted them to escape Fidel Castro's Communist Cuba so desperately they were willing to ship them off unaccompanied to start a new life.

Ferreira would not be reunited with his mother until she arrived in the United States four years later. His father, who hoped his family would return to the island one day, was never able to make the trip to the U.S. He died in 1984.

Some Cuban-Americans want the United States to continue to treat Cuba as it treats regimes in Iran, Sudan and Syria.
But a growing number, including Ferreira -- a Delaware resident since July 1962 -- and some Delaware business and government leaders, want the United States to lift its ban on travel to Cuba and, eventually, the trade embargo that has forbidden
almost all commerce for nearly 50 years.

Cuba had a growing tourist trade before Castro. In the 1930s, Delaware's Irénée du Pont Sr. urged U.S. citizens to visit the island, where he had just built a waterfront mansion. Luminaries from around the world -- Frank Sinatra, Winston Churchill,
John Wayne, Marlon Brando, Ernest Hemingway -- visited often.

"When we closed the door in 1961, on the other side of the door was the face of the Cubans," said Ferreira, a Brandywine Hundred psychologist and adjunct professor of psychology at Widener University. "The remedy hasn't worked. ... It's an absurd
situation."

Gwen North, vice president of New Castle-based Port to Port International, the largest shipper of pre-owned vehicles to Central America was part of a 2007 Cuba visit with World Trade Center Delaware and John Pastor, director of International Trade and Development for Delaware's Department of State.

North believes many here would love to visit and trade with Cuba, and she believes the people of Cuba would love that, too."We trade with China, Russia and all kinds of Communist countries."

The United Nations' General Assembly last month called for an end to the U.S. embargo, and President Barack Obama has shown interest in that. Earlier this year, he loosened restrictions for Cuban-Americans who wish to visit and send gifts to
relatives in Cuba.

Lifting the travel ban would allow U.S. visitors to get to know Cuba and, just as important, allow Cubans to get to know the U.S., Pastor said. It would dismantle stereotypes and propaganda on both sides.

"We don't have to agree with Communism -- I don't agree with it," Ferreira said. "But when we began to play ping-pong with China -- well, we now buy things in the store that say 'China.' Automobile parts, pens and pencils, clothing. We haven't
turned Communist. ... But we talk with them, we have commerce with them."

When President Jimmy Carter lifted the travel ban in 1977, The News Journal sent reporter Arthur Howe and photographer John Flanagan to visit Xanadu. They found the exquisite mansion in significant need of maintenance. It had not been painted in 48 years.

They found two original Frank Schoonover paintings hanging in the living room and many family photos Irénée du Pont Sr. had left behind. The mansion -- as with the family's Granogue estate here -- still had its stunning pipe organ, but it had been broken for five years and a staffer said no one knew how to fix it.

Source: www.delawareonline.com
---
Related News
---