Carlos Varela in Washington
Submitted by: admin

12 / 04 / 2009
---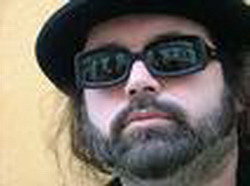 Singer-songwriter Carlos Varela, whose songs capture the disenchantment of young Cubans, was given a three-week visa by the Obama administration, which has sought to improve ties with Cuba's communist government.
A Cuban musician barred from the United States by the Bush administration performed in Washington on Thursday and had lunch with a White House official in a new sign of a thaw in U.S.-Cuba relations.
Varela met the White House official for lunch at a Washington restaurant, according to the organizers of his trip, the Center for Democracy in the Americas, a liberal group that seeks the lifting of the U.S. travel ban and trade embargo. The group did
not identify the official.
Varela also met with two members of Congress, Democratic Representatives Jan Schakowsky of Illinois and John Tierney of Massachusetts.
"We don't have 80 television channels in Cuba, so we have nothing else to do but sing to each other about what we do," Varela, 46, said at a church where he gave a talk on Cuba's musical culture and performed several songs.
He said Cuba's radio stations did not play his more critical songs about the frustrations and dreams of his generation. He also criticized the travel restrictions between the two countries that began before he was born.
Varela, who last visited the United States in 1998, hopes to bring his band on a U.S. tour next year.
Next week at Jackson Browne's studio in Los Angeles, he plans to mix his eighth album, which he recorded at his home in Havana and produced in Canada.
In 2004, the Bush administration severely restricted cultural exchanges with Cuba, and denied Varela a visa to perform in Miami, even though 1,700 tickets had been sold.
Relations between Washington and Havana soured after Fidel Castro came to power in a 1959 revolution and aligned Cuba with the Soviet bloc.
President Barack Obama has lifted travel restrictions for Cuban-Americans and restarted migration talks with Havana, but he says the 47-year-old trade embargo will stay in place.
Source: news.yahoo.com
---
Related News
---